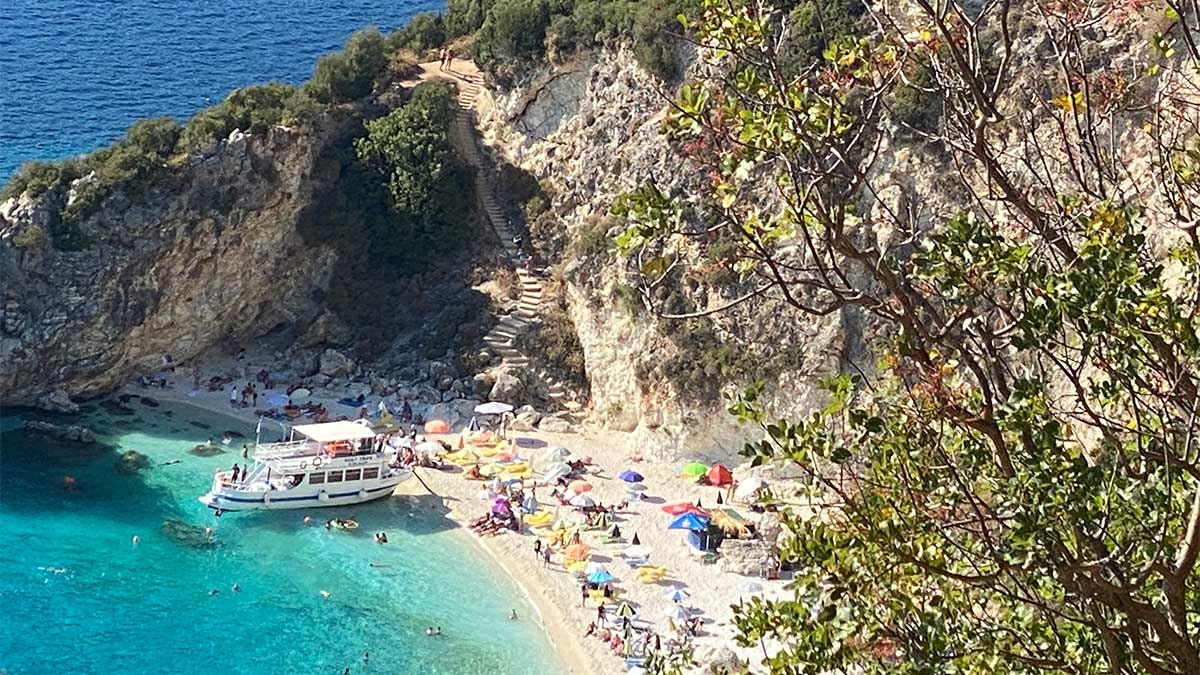 What to do in Lefkada?
Lefkada is an island of contrasts. Both rugged and lovely and also mountainous and flat. The island has a green, mountainous landscape, surrounded by the turquoise blue waters of the Ionian Sea. In brief the rugged west coast is characterised by beautiful white beaches with steep rocks. In the south you will find picturesque bays and the east coast is lovely and sheltered. On the north side is Lefkada city, a lively city with a maze of narrow streets and colourful houses and in the mountainous inland you will find picturesque villages with small churches.
The most beautiful beaches
On Lefkada you can find the most beautiful beaches in Greece. Some of which can only be reached by boat. Porto Katsiki, Egremni and Agiofilli beach are popular with tourists. From Alfresco Villas it is easy to reach Aftelli beach and Amoussa beach, both 15 minutes by car.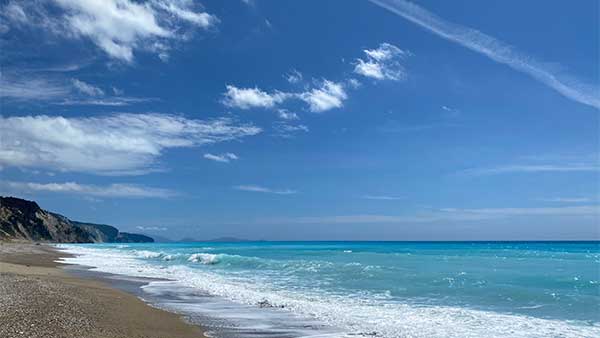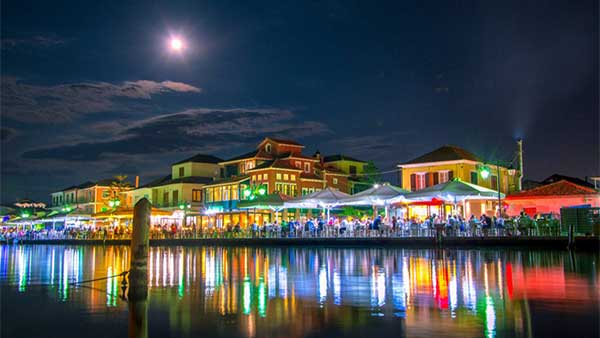 Lefkada town
Lefkada town is the capital of the island Lefkada. During your holiday you can visit several museums such as the Phonograph Museum and Folklore, Angelos Sikelianos Museum and Archaeological Museum of Lefkada. Afterwards you can have a drink at one of the many terraces. There are also many lovely restaurants. Additionally Lefkada town has one of the largest marinas in Europe. Here you will see lots of sailing boats all through the year.
Sivota Bay
The most picturesque harbor town of Lefkada is undoubtedly Sivota. Around the harbour you can walk on a pleasant boulevard with taverns, bars and various (souvenir) shops. From the villas you can walk to the town. It is 20 minutes by foot. By car it is easier, because part of the road to our villas is quite steep. You can park the car at the parking lot at the harbour.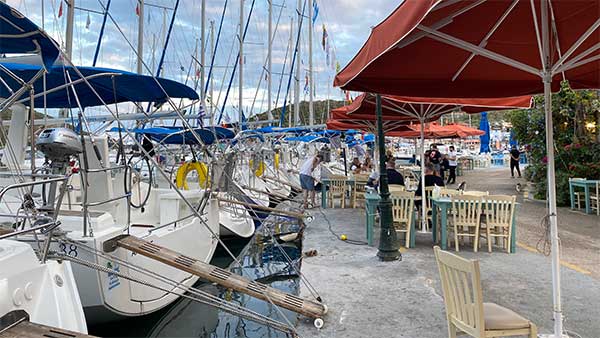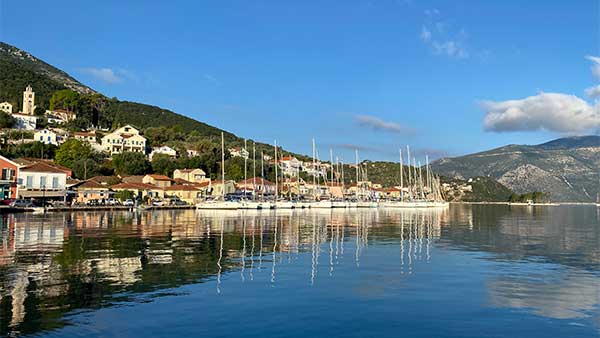 Sailing
The sailing area of Lefkada is great. There are many islands to sail to, such as Meganissi, Ithaka, Kefalonia. If you want to make longer trips, you can sail to Paxos and Corfu in the North or Zakynthos in the South. You will find many beautiful anchorages and bays. Usually, the sea is often calm in the morning and during the afternoon the wind picks up. If you google flotilla organisations you will find a number of them. Sunny Sailing and Sailing Holidays have their home port in Sivota. It's also possible to charter a sailing yacht and sail independently. We can recommend Sail Ionion in Vathi, because they have 33 stunning yachts to choose from and the service is great.
Local wine tasting
If you like organize guided tours and wine tastings, you can visit the Lefkaditiki Gi winery from Dimitris Robotas daily. This winery is on the main road Nydri – Vasiliki, just above Sivota. You can buy wines there and the wines are also available in several restaurants and supermarkets on Lefkada.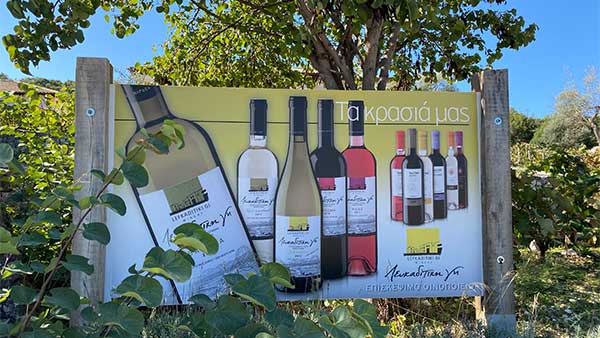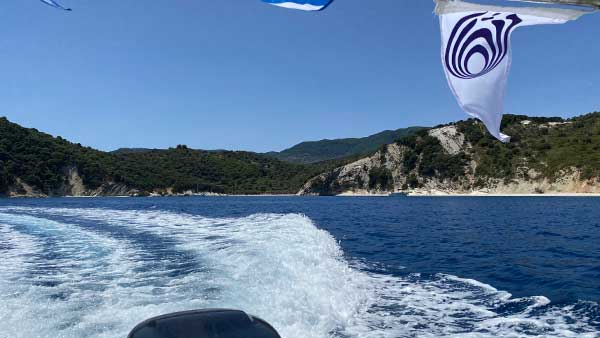 Cruising
Book a cruise in a fast motorboat and discover the beautiful beaches and bays of Lefkada and the surrounding islands. Along the way you can swim in a secluded bay and have lunch in one of the picturesque harbor towns. We can recommend Bue-Star. Their boat is in Sivota.
Dimossari Waterfall
The Dimossari waterfall also known as Nidri waterfall is only 12 meters high but very beautiful. At the bottom there is a natural pool where you can swim, at least if you like ice-cold water. In summertime there is only a small stream. The best time to visit the waterfall is after a rainy period or in spring. From Nidri drive inland to Rachi. There is a small yellow sign along the main road to the waterfall. Follow the road and after a short while you can park your car at the cafe/restaurant. From the parking it is only a 15 minutes' walk to the falls.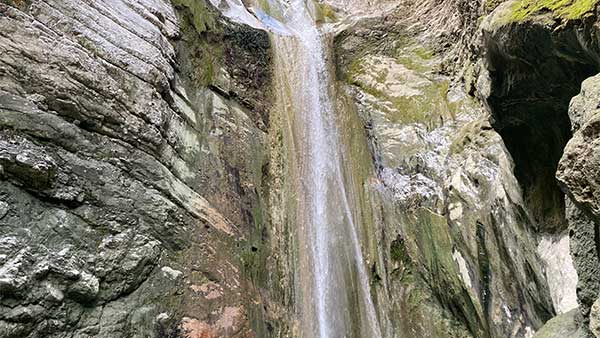 What to do in Lefkada?
If you have any question or specific requests, then we will be happy to help you. Please do not hesitate to contact us.