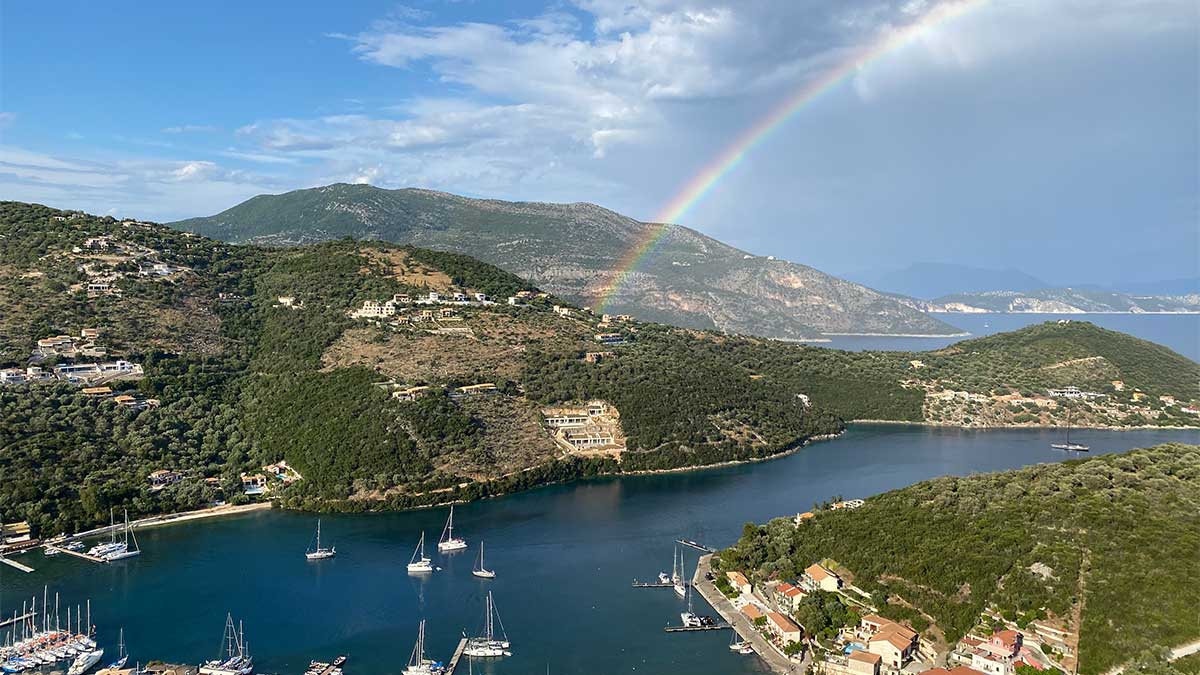 How is the weather on Lefkada Greece?
The weather on Lefkada Greece in summer is amazing, when you like a Mediterranean climate. The summer months are warm and sometimes even hot. During this period rainfall is rare. On the other hand, the winter months are a little bit cool, making Lefkada less suitable for a winter sun destination.
The best time to go to Lefkada for a beach holiday runs from June to mid-September. If you plan to go hiking and walking across the island, you can go from mid-April to mid-June in order to avoid the heat that can occur in high summer. The temperature of the Ionian Sea is pleasant for swimming from July to September. In June, the water is still a little cool.
In the months of May and October, the chance of pleasant average temperature between 20°C (68°F) and 25°C  (77°F) is greatest. On average, the warmest month(s) are June, July and August. The coldest month is January with an average maximum temperature of 14°C (57°F).
In conclusion, Lefkada is suitable for both a relaxing holiday and an active holiday. There are a lot of activities you can do on the island.
Hours of sunshine per day
Actual weather forcast
Click here not only for the long term 12 day weather forecast, but also for live weather reports with warnings for thunderstorms, high UV index and strong wind.
Enjoy your holidays!