Alfresco Villas | Lefkada | Greece
Alfresco Villas is located on the Greek island of Lefkada. The two villas, Villa Nirvana (left) and Villa Tranquility (right), are nearly identical. The villas are located in Sivota Bay, a picturesque harbor village in the south of Lefkada Island. The villas are located on the mountain slope on the west side of Sivota Bay. You can walk to the village center via a steep road (approx. 15 minutes). By car it's a 5 minutes' drive. Each well-equipped villa (8-persons) has its own access road, parking, infinity pool and terrace.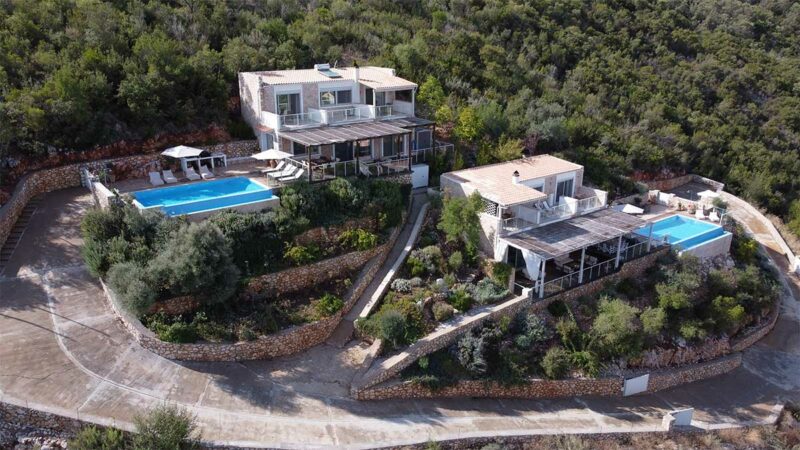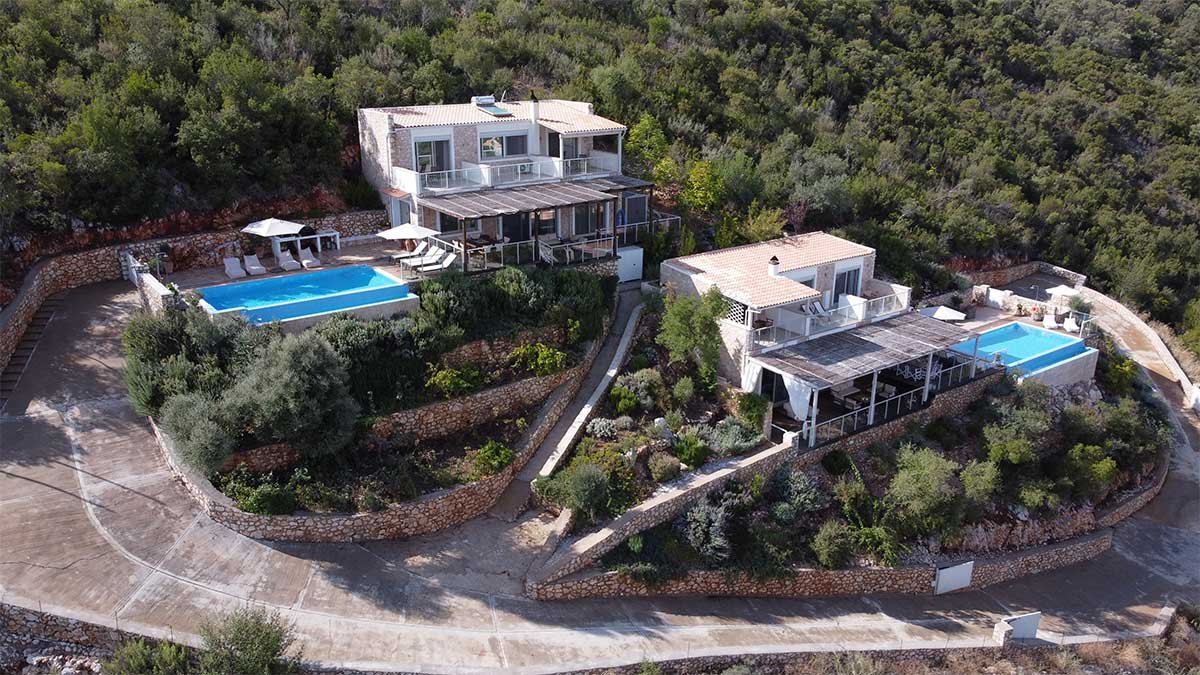 Book now or make an enquiry
Please check the calendar above to see if a villa is available in the period you prefer. If so, you can book straight away by completing the fields below and clicking the SEARCH button. You will see which villa is available and the costs per night. By clicking the BOOK NOW button, you will get the total price for the given period. You can book instantly and pay with a credit card. We require a 10% down payment when booking. You will receive the invoice for the remaining amount 35 days before the arrival date.
If you do not have a credit card or if you want to make an enquiry, please also complete the fields below and click the SEARCH button. Choose your villa and click the corresponding ENQUIRY button. Next, fill in the form and click SEND ENQUIRY. If you do not find a reply in your inbox within one day, please check your spam folder.
Reviews
Marjon
Thank you for the amazing stay! The villa is absolutely amazing and a great place to wind down. Thanks to Barbara for all the tips for eating & beaches. Porto Katsiki was beautiful, even with rain. The house was the perfect place to relax. We will definitely be coming back soon!
K. Gebhardt and friends from Germany (8 adults)
Marjon
Thank you for the amazing and beautiful time. The house is absolutely dreamy. The view is beautiful and it is really peaceful up here. See you until next time!
N. Kouparanis and friends from Germany (4 adults)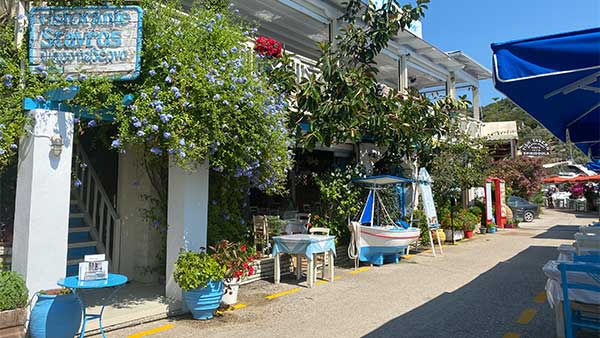 Restaurants
Sivota Bay is a stone's trow away. The restaurants are situated on the waterfront. There is so much choice that you can dine in a different restaurant every night. Other towns such as Vassiliki and Nidri are nearby. We recommend Amente Restaurant. You can enjoy a beautiful sunset here and at the weekend there is live music.
Activities
There are beautiful beaches and bays. You can sail fantastically, or you can rent a motorboat and explore the surrounding islands such as Meganissi, Atokos, Arkoudi, Ithaka, Kefalonia.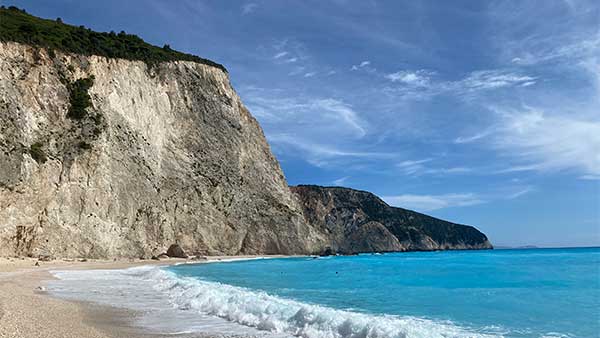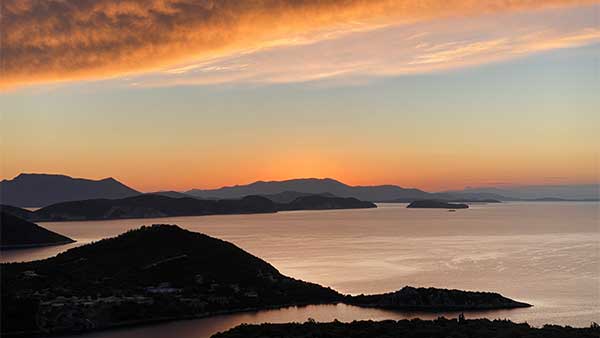 Weather
Lefkada has a warm Mediterranean climate, influenced by its location in the Ionian Sea. The summer months are warm and sometimes even hot. During the summer months rainfall is rare.
Easy to reach
Preveza/Lefkada Airport also known as Aktion Airport is an international airport in Greece. The airport is 52 km, just over an hour's drive from Alfresco Villas. Preveza/Lefkada Airport has non-stop passenger flights scheduled to 33 destinations in 11 countries in Europe. Click here to see which airlines fly from and to Preveza/Lefkada.